Maria and Montserrat had been living in their new home for half a year, when they contacted me.
Sometimes, being at their home, they would have headaches and cough attacks of which they had never previously suffered.
Diagnosis
The study detected a deficiency  in the electrical installation: the grounding was not properly connected. Besides being dangerous in case of short-circuiting, it contributed to generate an environmental electric field that occasioned an uncomfortable home.
The air contained chemical toxic. The external enclosure walls and the window carpentry were full water vapour sealed and high humidity was observed, since they would not allow the water vapour to go out. High humidity in that environment was causing fungi, which were detected by "cultivation of fungi". Besides, it was also helping the development of dust mites, of which we found faeces in the armchairs and mattresses.
At the same time, the thermal camera helped to identify that the façade was not well isolated. The interior walls were cold and that was also decreasing the comfort.
Finally, groundwater crossed the house from side to side, including resting areas on its way.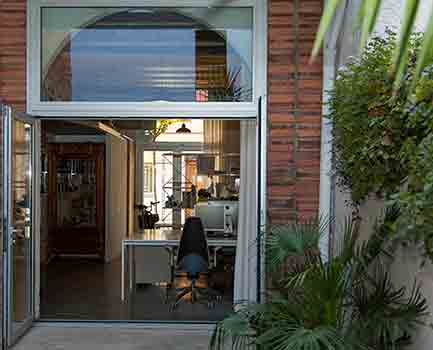 Study of an architectural studio