Marc was lately a very hyperactive child. Also, during the nights he was anxious.
His parents didn't know the reasons until they realised that the change in behaviour had coincided with the change of home.
Diagnosis
During the inspection it was detected that the headboard, which was in the interior wall of the façade, received a strong magnetic field from the outside. This circumstance coincided with groundwater running through under the bed, so that only the lower extremities were free of water.
Regarding air pollutants, a high presence of odourless coming from the new paint was detected. At the same time, the bedroom was on a first floor and radon gas realised from the subsoil was measured. This gas had nothing to do with changing the child's behaviour, but in the long term it could cause lung cancer.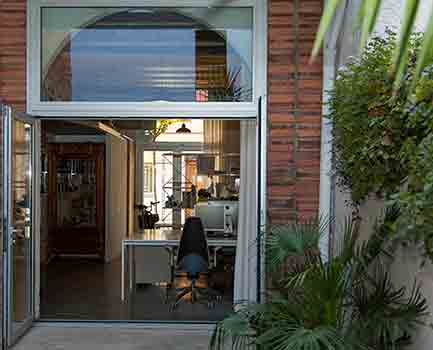 Study of an architectural studio